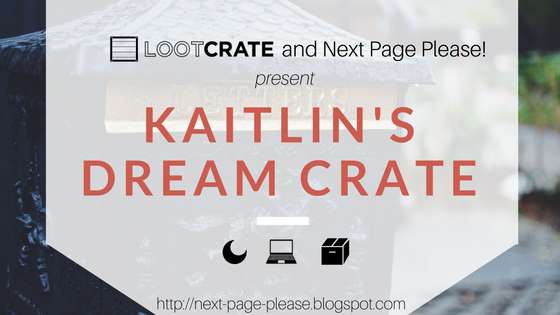 Hello everyone and welcome to this very exciting post. The
geek subscription service Loot Crate
is looking to find out what fans and geeks would do if they could create their own "Dream Crates" crate. Almost as if they were creating a real life Loot Crate. So, I am here today to talk a little about my crate, it's theme, and the items it will have in it. I hope you enjoy!
I thought about the theme of the crate for a little bit, and it didn't take very long because once the idea came to me, the crate was very easy to put together. For my crate, I went with a "heroines" theme. 
There was a lot of inspiration for the theme of this box. Fortunately, bad ass heroines are all over fiction so I had a fun time compiling a list of women for some inspiration. I had people on my list like Hermione Granger, Felicity Smoak, Annabeth Chase, and so on. 
I wasn't able to get items for every lady on my list but I think I got a good amount of them covered. And without further ado, my heroines crate!