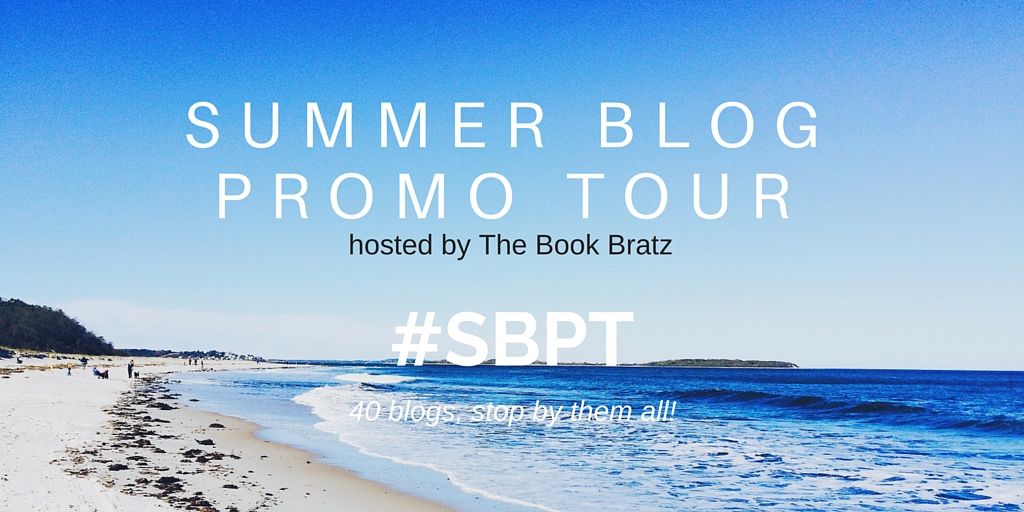 Hey everyone and welcome to the last  Summer Blog Promo Tour post, hosted by The Book Bratz. Today, I have Katie from the blog 
Bibliophile
 and today she is listing off some of her favorite characters named some variation of "Katie" seeing as though both are names are a variation of "Katie." I hope everyone enjoys!


Hi everyone! I'm Katie from the blog
Bibliophile
(@KatieHarness1) and thanks for stopping by! I'm so happy to be able to work with Kaitlin for the Summer Blog Promo Tour! Be sure to check out everyone's blogs weekly for more posts and collaborations! Since Kaitlin and I have similar names she thought it'd be fun to list my top Katie/Kaitlin variations in literature! To me the characters named Katie/Kate/Catherine are typically strong and intelligent women. However, I might just be biased. What are some characters that have names similar to yours that you feel proud to share it with? Enjoy!
Kate Thompson from Vengeance Road by Erin Bowman
Vengeance Road is my favorite YA Western and I hope it paves the road for more to be published. The story follows Kate's quest for vengeance of her father's death by outlaws in 19th century Arizona. Kate fits well into the harsh Arizona landscape with her brashness and fortitude. This a book I highly recommend: it's grit and prose make this novel stand out! You can check out my
review
if you are interested in Vengeance Road. 
Kate Daniels from the Kate Daniels series by Ilona Andrews
This series is my favorite urban fantasy series and Kate Daniels as the main character. She lives in a post-apocalyptic Atlanta where magic and technology fight for dominance after magic came back to the world. She is an ex-mercenary who kills magical creatures that plague Atlanta and solves cases for missing people. She is witty, sassy, bad-ass, and has an awesome sword. She is my favorite character with the name similar to mine and you should definitely try out the series!!!
Catherine Earnshaw from Wuthering Heights by Emily Bronte
Cathy is the strong-willed, wild, and passionate protagonist of Wuthering Heights. In this gothic novel she struggles with her identity: to be more like Heathcliff which represents her true nature, or be with Linton who represents domesticity and culture. This is a dark classic for those that don't feel drawn to Jane Austen's works.
Katherine of Aragon from The Constant Princess by Philippa Gregory
In literature and in real life Katherine is a great protagonist! This novel tells her story from when she was betrothed to Henry VIII's brother, Arthur, to when she was married to Henry VIII, himself. Her constant perseverance through politics and betrayal in a time in which the unsettling whims of a king dictated the lives of others is admirable. The third book in this series is the popular
The Other Boleyn Girl
that was turned into a movie featuring Natalie Portman. I would suggest this series if you need a historical fiction fix to marathon.